Investor Summary
Public: September, 2006
Ticker: HBRM
Capitalization: Primary outstanding shares 122 MM Management/Insider 70% Float 36%
Our goal is to become the destination of choice for consumers and healthcare providers seeking the best, all natural treatment options and advanced support information for specific health concerns.
"We are committed, through our innovative research and
marketing approach to consumer satisfaction, to build shareholder value."
Herborium's portfolio of all natural products is supported by clinical efficacy data and safety data. All products have been shown to be effective without the spectrum of side-effects often associated with many ethical pharmaceuticals. e.g. AcnEase vs. Accutane.
HERBORIUM Inc. is a New Jersey based company incorporated in the State of Delaware in the year 2000, which offers unique and proprietary herbaceuticals supported by clinical experience and the innovative use of interactive information technology.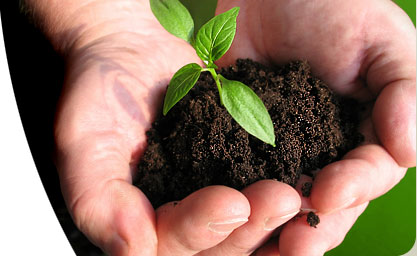 HERBORIUM is an industry innovator offering what constitutes a Complete Alternative Medicine Solution. Our goal is to attract, coach and maintain high-involvement and high enduring clients in both organizational and consumer markets. Our tool is the intense use of proprietary and superior products, and the application of interactive and customized strategies with targeted content and delivery.
HERBORIUM is not a nutraceutical distributor but rather a botanical therapeutics company providing proprietary all natural, herbaceuticals that address unmet health care needs. The company retains exclusive marketing rights to the US and EU markets and is presently pursuing an intellectual property position in the area of dermatology, urology and sexual health, liver disease and women health. The Company uses clinical validation of its products and a proactive approach to a regulatory strategy to establish and maintain its differential advantage. HERBORIUM manufactures its herbal-based products according to pharmaceutical standards, assuring quality, consistency, and clinical effectiveness.
The company employs Health Care Information Technology to empower its customer and consumer base to make informed medical and self-medication decisions. HERBORIUM's products are currently regulated by DSHEA 94, which affords immediate market access, translating into near term revenues and markedly reduced risk.
HERBORIUM's business model is also supported by the newly emerging opportunities afforded by the changing FDA perspectives with respect to botanical drugs. The company has developed preliminary collaborative relationships with proactive medical institutions in the US, Europe and Asia to capitalize on this opportunity.
The Company approach reflects composite innovation in both healthcare and information technology areas. HERBORIUM's product line and near term pipeline are solely based on products whose IP is patent or Trade Secret protected. The Company's innovative and customized use of IT to provide a total alternative medical solution sets a Company apart and ahead of the competition. The focus on information ties directly to The Health Care Distribution Management Association (HDMA) analysis listing the advent of the Internet and broad accessibility to IT technology as major forces shaping the healthcare industry. The company's use of HealthCare Information Technology (HCIT) harnesses the connectivity needed to penetrate both the consumer and organizational markets. This positions HERBORIUM to become the destination of choice for end-users and healthcare professionals alike seeking alternative answers to disease treatment, management and prevention.
HERBORIUM's business opportunity stems from the growing need for alternative approaches to the treatment and prevention of diseases and specific common health concerns in the United States and international markets. The market areas targeted by HERBORIUM offer substantial revenue potential and competitive advantages over Western Medicine. The global market for alternative medicinal products including herbaceuticals is 3 trillion USD with over $28 billion spent in the US in 2005.
The Company has assembled a highly qualified management team complimented by a versatile experienced group of professional consultants. The Company has recruited affiliates and/or partners in the US and abroad which support its mission and operation with their collective expertise. This organization allows the Company to respond efficiently to the changing demands of the business and market environment, minimizes costs and provides for efficient risk management.
For more information contact:
Herborium Group Inc.
One Bridge Plaza N
Suite 275
Fort Lee, NJ 07024, USA
Phone: 1 201-849-4431